What types of insurance do you accept?
*** Please call your insurance company to verify your copay and deductible ***
| | |
| --- | --- |
| CareFirst (PPO's and HMO e.g., BlueChoice) | |
| BCBS Federal | |
| Medicare (Part B) | |
| USFHP (Johns Hopkins) | |
| USFHP (Johns Hopkins) Tricare Prime*** | |
***if your insurance card says USFHP (Johns Hopkins) on the left and Tricare Prime on the right, we accept that
If you have *out of network benefits*, we can also accept
| | |
| --- | --- |
| United Behavioral Health | |
| TriCare/HealthNet (out of network only) | |
How can I contact you?
We will respond to your email or call within 1 business day.
Please note that email is not a secure communication medium and therefore, it is not advisable to send sensitive information via email.
What types of payment do you accept?
We accept Visa, MasterCard, American Express, and Discover, check or cash.

What are your fees (how much does it cost)?
| Session Type | Session length | Session cost |
| --- | --- | --- |
| First individual or couples visit (intake) | 50 minutes | $125.00 |
| Follow up individual or couples sessions | 40-45 minutes | $90.00 |
| Extended sessions | 50-55 minutes | $115.00 |
| Follow up family sessions | 45-50 minutes | $115.00 |
Do you provide sliding scale counseling?
Unfortunately, we don't. (this is due to our contracts with insurance companies). There are clinics in Southern Maryland that provide low cost counseling. One example is Tri-County Youth Services Bureau which can be reached at 301-645-1837.


Where are your offices?
La Plata Office
10665 Stanhaven Place, Suite 300A
White Plains, MD 20695

View Larger Map (using Google maps)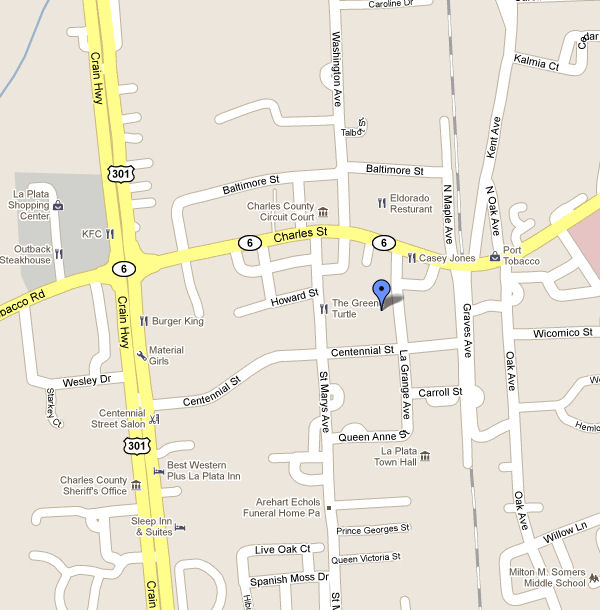 Are your services covered by insurance?
Olimpia Etts, LCSW-C accepts CareFirst, BCBS Federal and USFHP (Johns Hopkins). Michael Etts, LCSW-C accepts CareFirst, BCBS Federal and USFHP (Johns Hopkins). If you have out of network benefits, receipts can be provided for insurance submission.
It is worth remembering that while insurance reimbursement can lessen the cost of treatment, it does come with some drawbacks. It requires that personal information about your treatment be revealed to an insurance company. That information then becomes part of your permanent medical record and can be subpoenaed in a legal proceeding. Insurance companies use your medical records when deciding whether to offer you insurance (life, health and disability) and at what cost.
What if a I miss a session?
If you give at least 24 hours notice, we can re-schedule at a later date. Appointments that are missed without 24 hours notice will be charged a flat rate of $55.00. Please understand that when you schedule a time slot, that time slot becomes unavailable for other clients. If you are unsure about a given date and time, consider choosing another date and time where you can be sure you can attend.